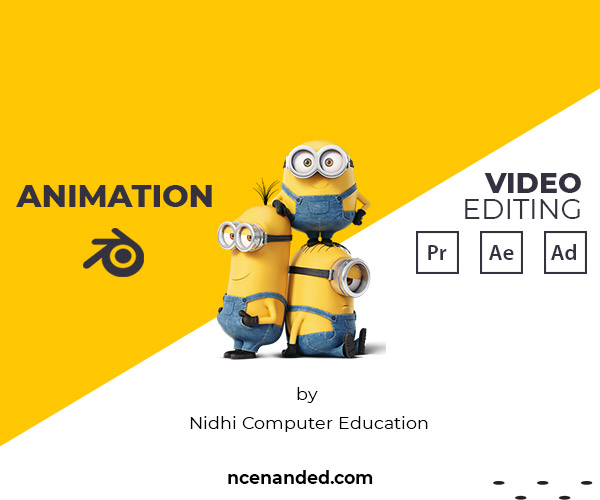 Animation and Video Editing
Animation
The animation industry in India is expected to grow at a faster than the Software industry. So it will be benificial to start career in Animation and video editing after 12th.
Animation is used in almost all sectors, whether it is a movie, advertisement or an educational video courses etc
As Animator we do jobs in,
Online and Print News Media
Cartoon Production
Advertising
Video Gaming
Theater
Film & Television
E-learning
Video Editing
Do you like movies, Videos, youtube? and you want to become part of creation team of movie and video? then this is the course for you
Now days people are using Video adversting over facebook, youtube and local TV channels etc. so the demand of video editor is increasing very fast in local as well as International market.
VFX effects are so poppular these days, in this course you will learn how to give VFX effect to the video and generate hollywood types movie effects
Job roll of Video editor are,
Film Editor
TV Studio Editor
Web Video Editor
Animator
Colorist