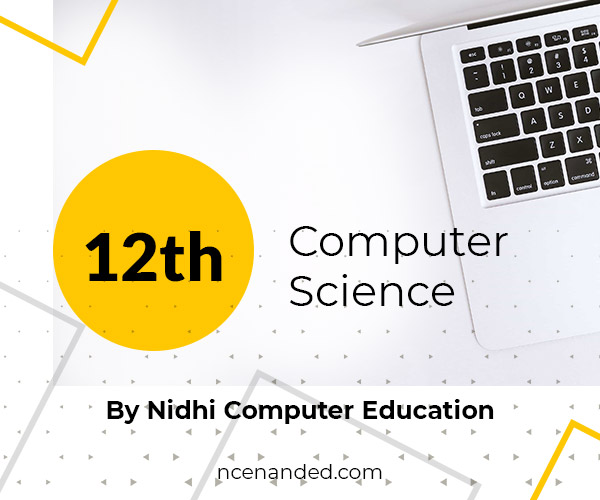 12th Computer Science
Great, You are in 12th Now, This is most important year in every student life
Computer science subject in 12th is also very important not only to score hight marks in final exam but also you will learn advanced topics of computer science industry which will be very useful for your engineering stream.
When you join Engineering college we will on top of all students as we have already learned lots of computer topics in 11th and 12th computer science subject. This will improve your score in Computer engineering so there will be great chance to be selected in Campus Interview and get JOB in hand before your degree.
When you understand all the topics of 11th computer science syllabus then it will be very useful for you to score high marks in 12th exam.
Subjects which you will learn in 12th computer science are very important for you, Data structure, Operating System, C++ programming, MicroProcessor, Networking, HTML