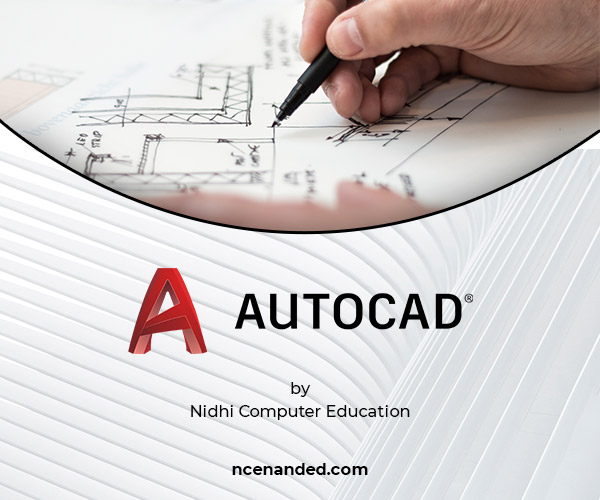 Autocad Course
CAD stands for "Computer Aided Design." AutoCAD software is two-dimensional and three-dimensional design software product of the Autodesk company.
This course if very usefull and compulsary for civil engineers, Mechanical engineers, Electrical engineers etc. to produce 2d and 3d designs.
In Nidhi computer education, we get chance for field work after completing the course. which is very important with autocad certification.
Get the all concept clear from real time engineers who works in the field 24hours. So just don't learn the autocad, work on the field also, It will boost your confidence while working independently or within any construction firm.